MAUI SURF SPOTS
The Cove in Kihei is a fun longboarding wave (and very occasionally a good short boarding wave.) This is where most surf schools take beginners, which is smart due to wave size and shape. It breaks all along the cove and has a sand entry. The majority of the ocean bottom has reef and rock, so wearing booties is a good idea.
Breakwall is literally up against the Lahaina Harbor and can have some fun waves. Another popular spot to learn how to surf, these waves are very similar to those at the cove. A gentle wave that is usually small and forgiving rolls towards and sand entrance. It is very shallow here though, so protect your feet.
Of course, Honolua Bay is a world class wave. It breaks a handful of times during the winter season, and can barrel like a machine. It has multiple breaks that occasionally connect, making for a lot of variety. The high cliffs can shield it from wind (to a degree), but when it works, it's really crowded. I mean, REALLY CROWDED. This is a problem in itself, but the fact that the wave is so good that people don't often fall and almost everyone can surf very well, there's not a lot of waves to go around.
Ho'okipa is the go to spot on Maui because the access is easy and it's pretty consistent. Again, this spot gets really crowded too. The wave can get good, but it's usually sub par. It's consistent because it's wide open to any north swell that comes down. This can cause problems too because freak sets can suddenly come in that are twice the size of the normal sets leaving you on the inside getting hammered by wave after wave. The entrance and exit points are very specific too. You can't just go in anywhere. This poses problems when you're caught in currents and large sets are rolling in. It's best to get out of the water at least 3 waves before when you think you'd normally go in. Exhaustion is something you don't want to suffer from out there.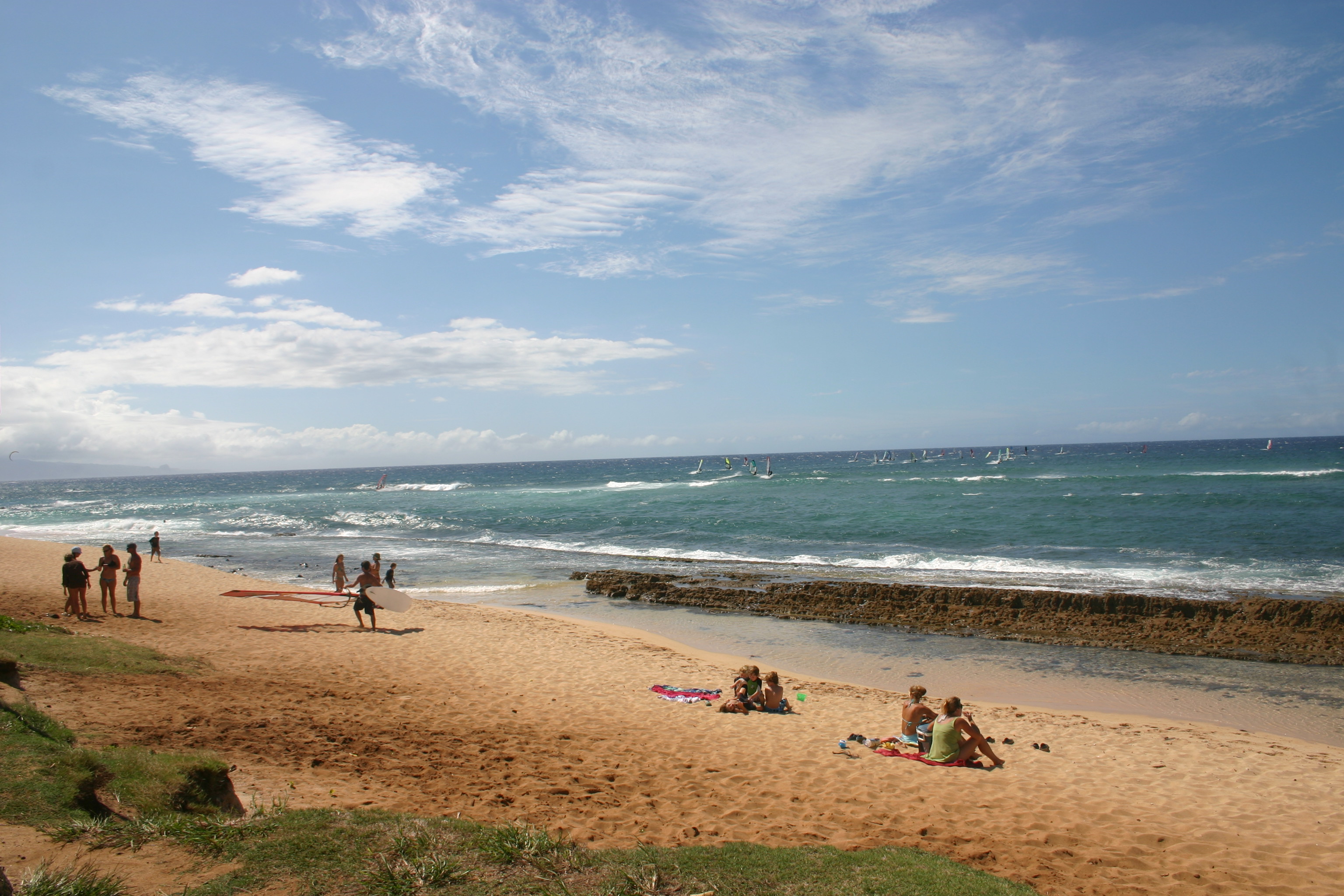 Peahi (Jaws) is on the north shore of Maui and offers massive waves for surfing only a few times per year. Only seasoned professionals should attempt to surf here. Watching the waves here is a quite a challenge due to the muddy terrain.